Currently viewing the tag: "biology"
Presentation of 100 amazing monograph plates from book "Artforms of Nature" (1904), by German Biologist, Artist, Professor; Ernst Haeckel.
Continue Reading

→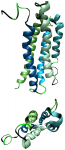 If you're even slightly geeky, or very socially conscientious, then you've probably heard of applications like "Folding @ home," where your computer's graphics processor runs complex calculations, simulating how proteins are folded to find solutions for disease & health problems.
This post is a roundup of different apps you can download to effortlessly let your computer contribute to a better world when you're not using it.
Continue Reading

→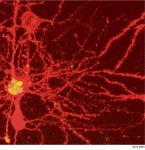 Neuron v. Nebulae: Nature repeats itself alot, or do we just see what we want to see?
Continue Reading

→