Memento Goes Camping
I've been looking through old project folders and saw this exploded line art graphic and had almost no recollection of the events that led to its creation. Either I must do a lot of CADD production or I'm seeing signs of early onset Alzheimer's. You be the judge.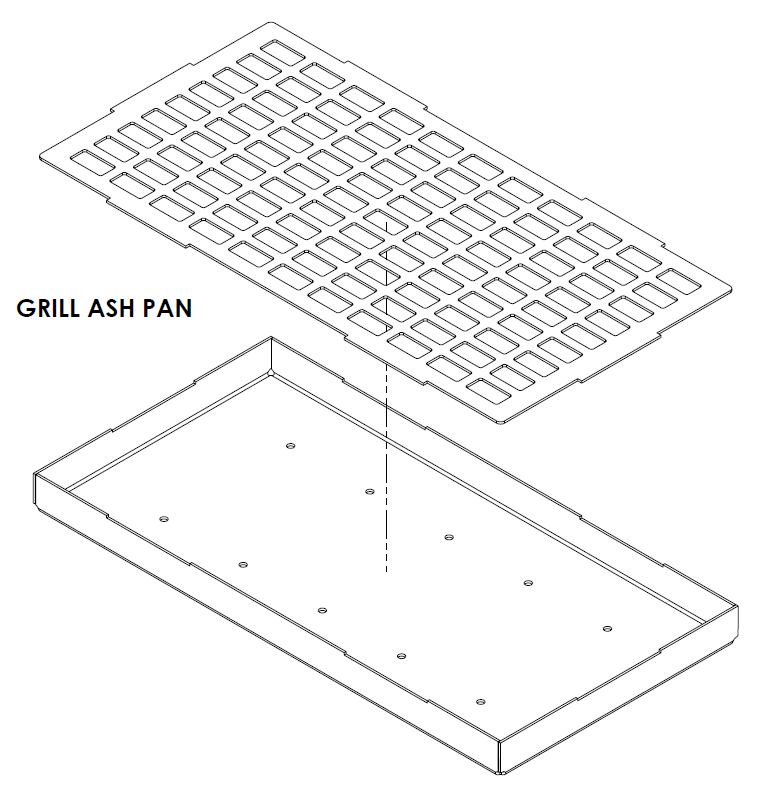 Don't recall who I made this for–usually they're saved in project folders under the person's name–but not this time. I would bet money on someone either wanting to round out their tailgating paraphernalia or dreaming up new weekend outdoorsy tech. A tingly feeling tells me it was a rush job for an impending camping trip. Which reminds me: I hate camping. When I hear someone going on about their weekend outdoors, it renews my appreciation for climate control and TV. There's a reason most humans don't live in caves anymore: It sucked.
Anyway, since finding this project simultaneously made me feel like Guy Pierce's character in Memento AND reminded me of camping, I made this graphic to represent that Venn diagram.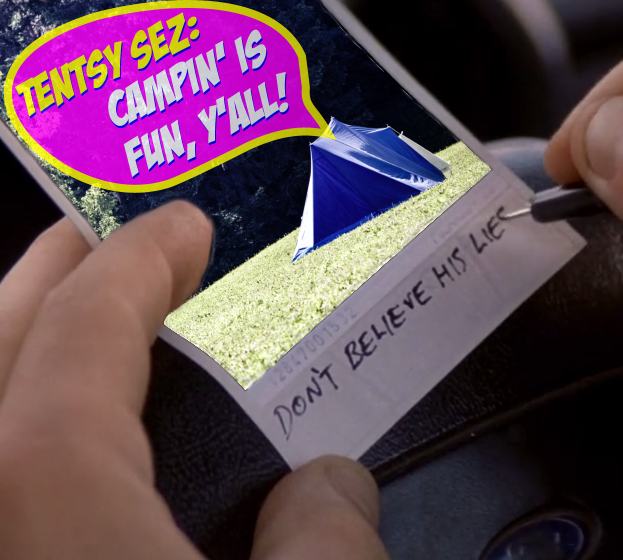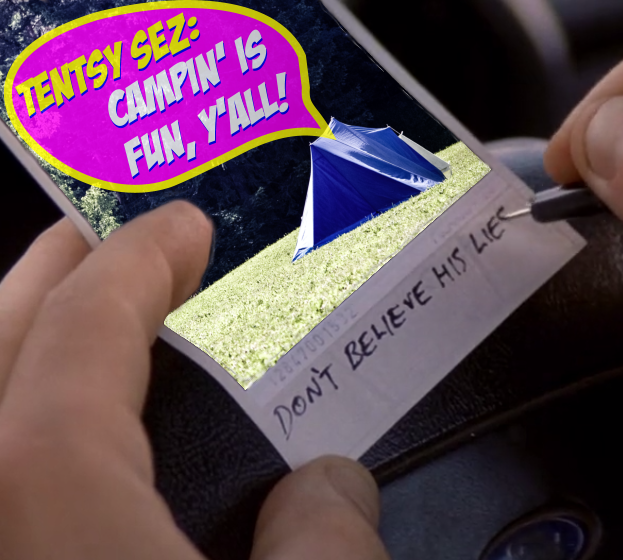 Build a Better Box
One last note on using this for camping: It's probably great for taking up less room in the Subaru than a regular travel gas grill (maybe?), but this doesn't seem like what you'd want to strap to your back and climb K2 with, especially when you add on a bag or two of charcoal. SolidWorks says it weighs 30lbs if made from 11ga (.12″) steel. Still, I suppose with a few mods for usability, like some feet or detachable stand to get it up off the ground a bit, maybe a couple rudimentary handles for picking it up and dumping in the morning, and let's say we make it from thinner gage steel for weight…Maybe this would be worth using to somebody?
IMAGES:
Exploded View, Animated GIF, Rendering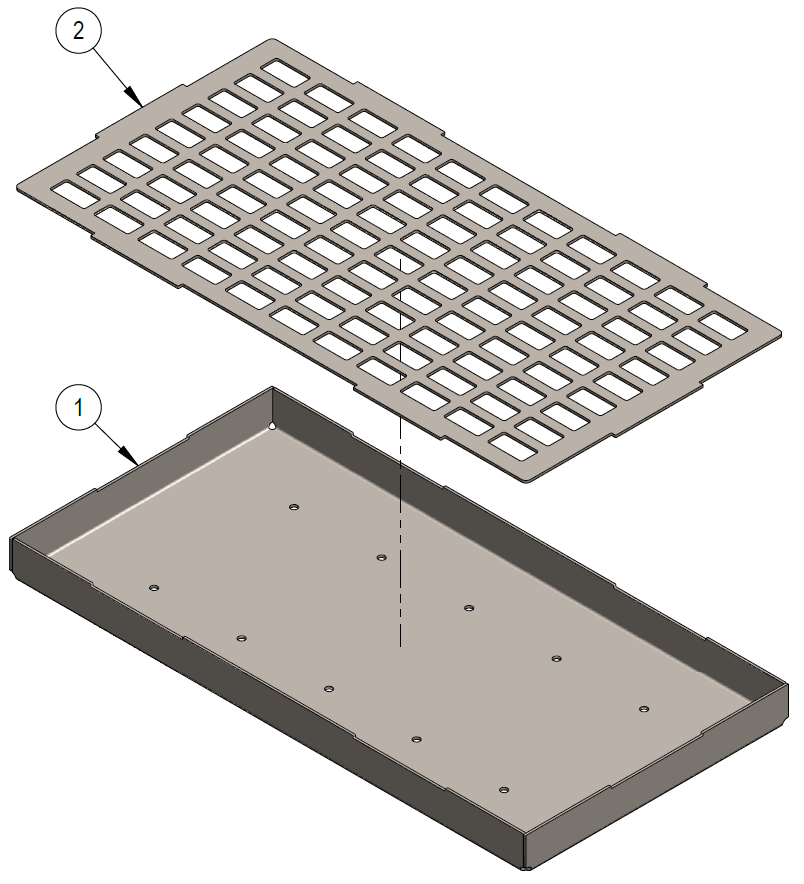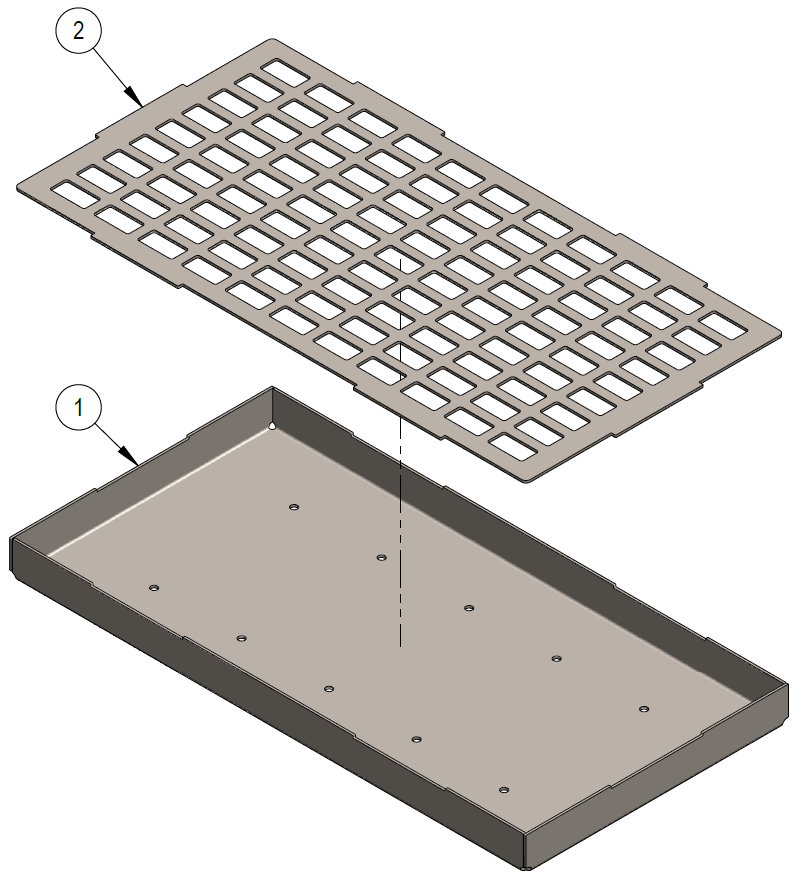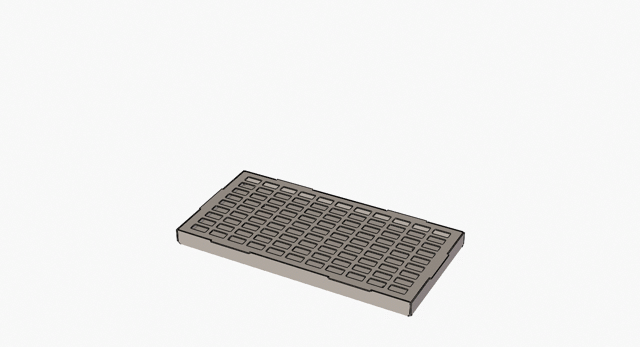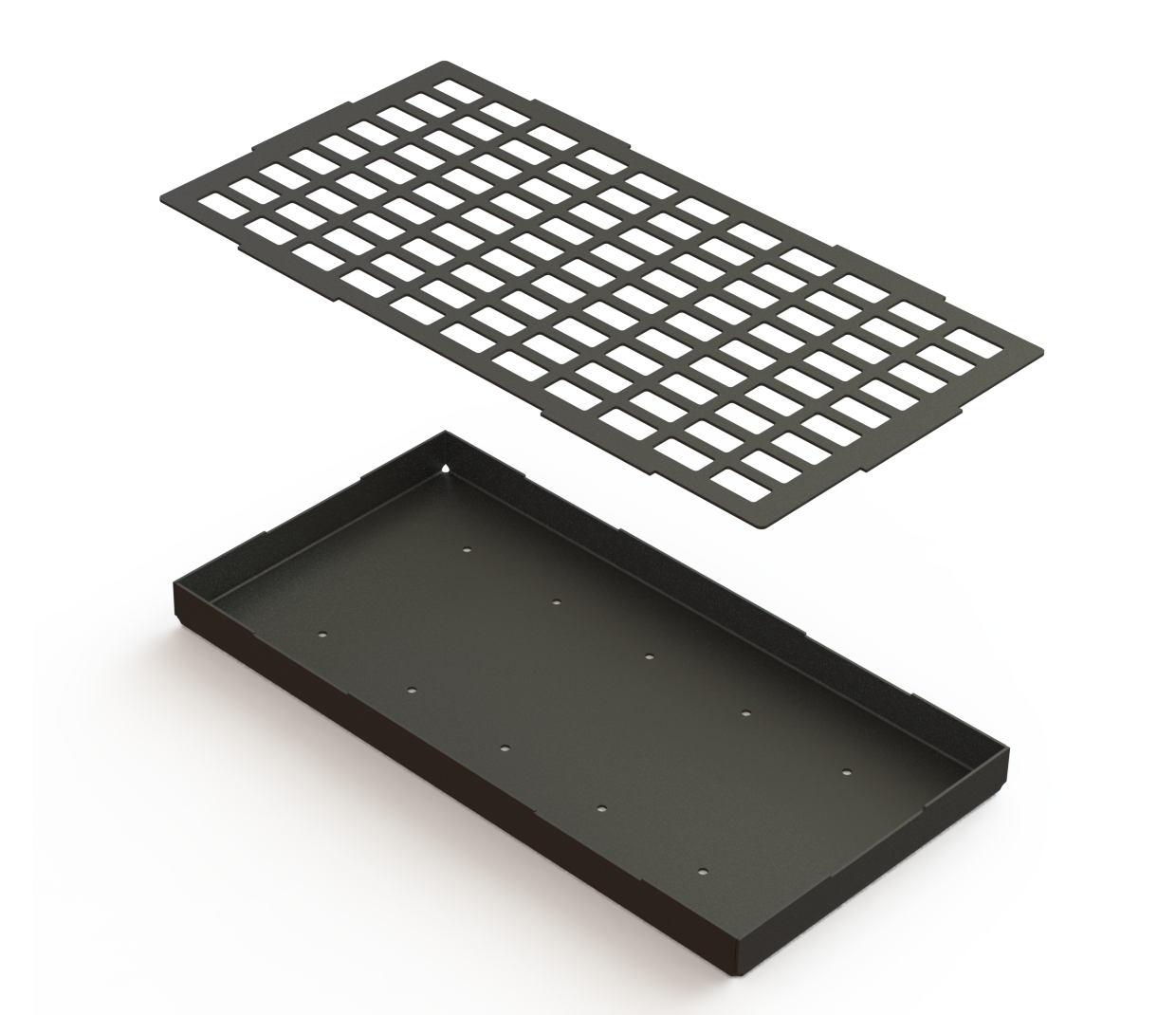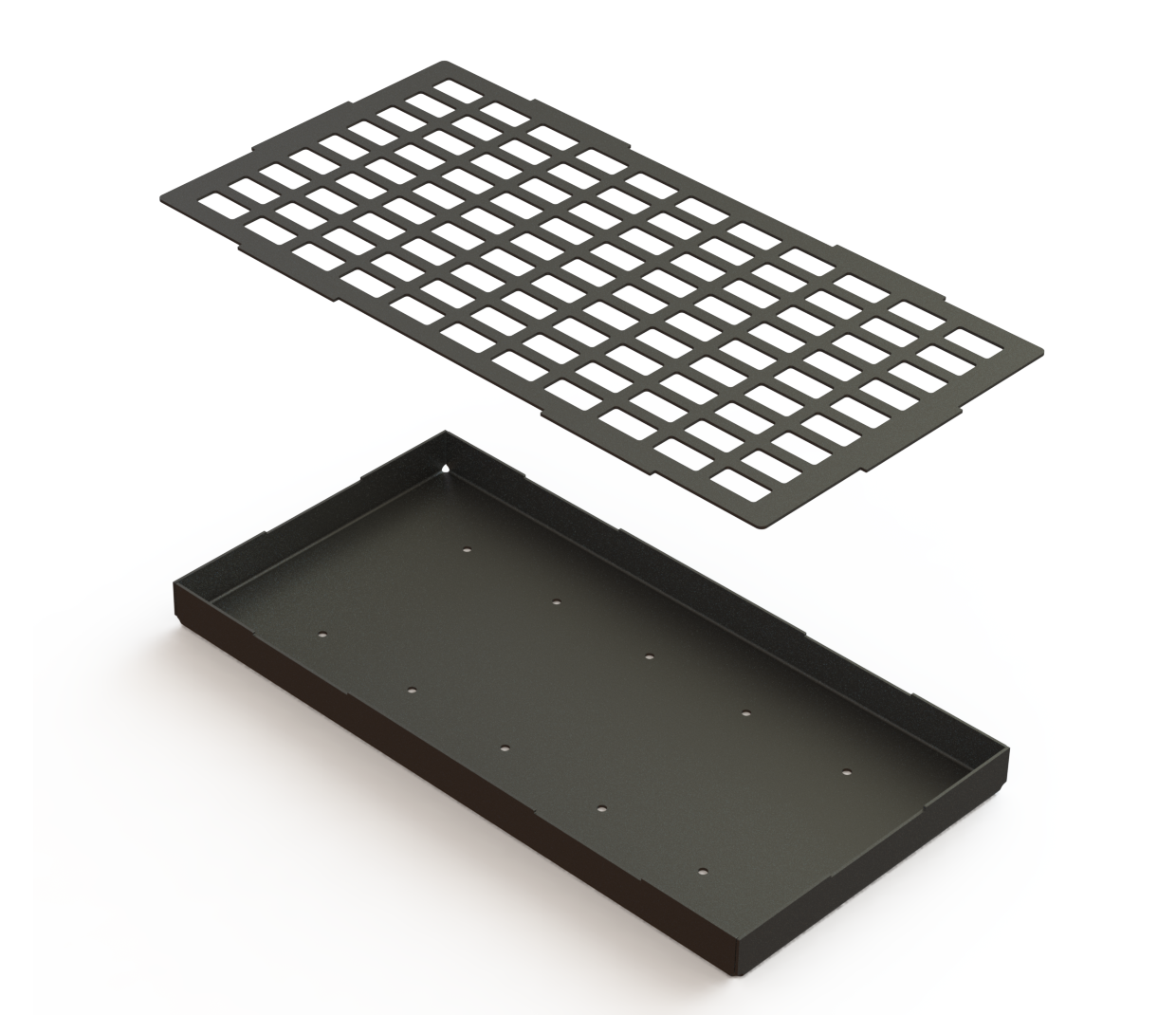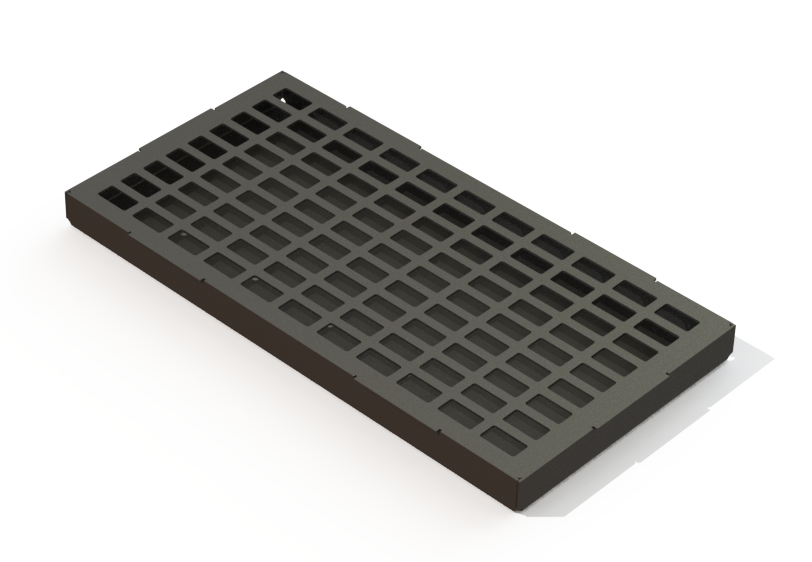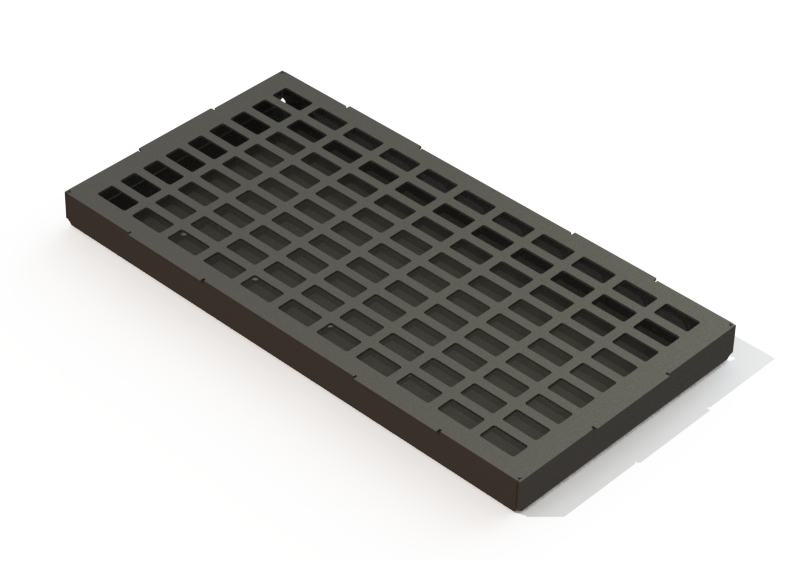 PRINTS (PDFs):
ASSEMBLY PRINT – LOW PROFILE 2-PC CHARCOAL CAMPING GRILL
CAD FILES (SOLIDWORKS 2016):
SolidWorks 2016 vsn with Drawing, Assembly, & Part files:
CAD FILES – CHARCOAL GRILL – 2PCS LOW PROFILE TRAVEL CAMPING VSN – 29X15X2in