Cultivate your Farm Charm
A partial collection of "Farmtique"-style decorative steel signage for mounting on barns, sheds, shops, warehouse, farmhouse, henhouse, outhouse, or doghouse… Sorry, lapsed into Tommy Lee Jones' Fugitive speech there.
This art doesn't have to be relegated to outbuildings. Pieces also work for home interior. You'd be surprised how good plate steel can look unfinished, just rubbed with some linseed oil–a little industrial, a little rustic (literally). Or paint your own finishes, sky's the limit! (Anything past "sky blue" is prohibited).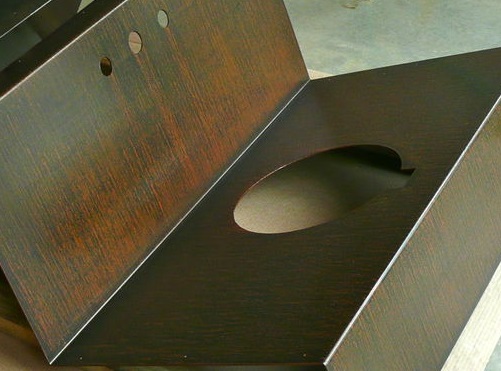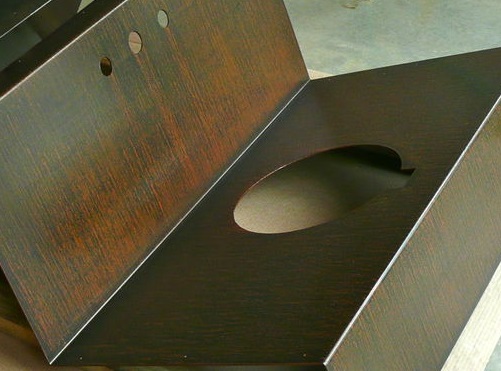 LINSEED OILED STEEL NOTE:
I was looking for a pic of oiled steel and found the above, which is a great example of how beautiful steel can look with linseed oil–all that rust and scale everyone usually wants shot-blasted away can look exotic and high-end under oil–even if that's not oil in the pic. If you follow the attributed address (click the pic) you'll find a post recommending NOT to use linseed oil because of how it won't dry. This is a controversial topic, with some people swearing by BOILED Linseed Oil (BLO) and some saying BLO is usually just LO with toxic heavy metals added as drying agents.
It's my opinion that no one needs to use so much oil that it forever drips off the piece. Paint it on, after a half hour pat off excess, and it should dry well enough. Just don't press your heirloom wedding dress against it, nor your Ty Cobb rookie card, and it should be OK.
---
  SAFETY: LINSEED RAGS SPONTANEOUSLY COMBUST!
If you didn't know about linseed rags, you need to learn. Keep you and your family safe.
Signs: Farm Animal Silhouettes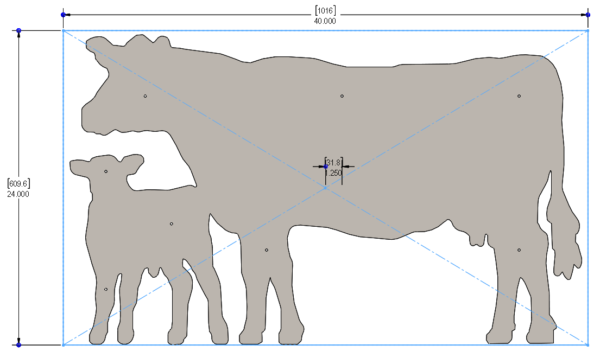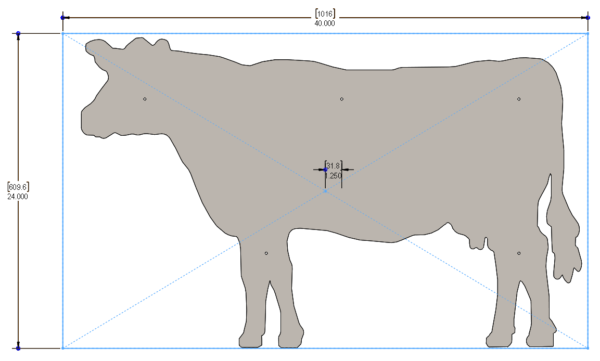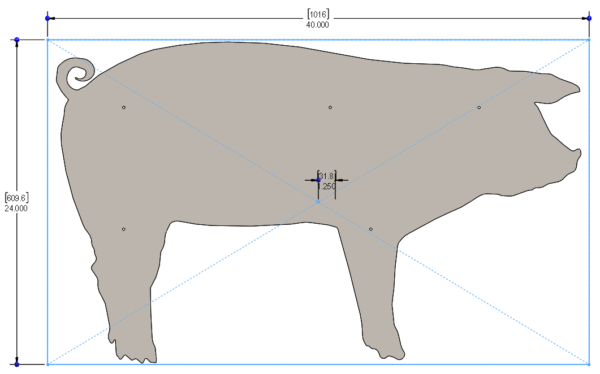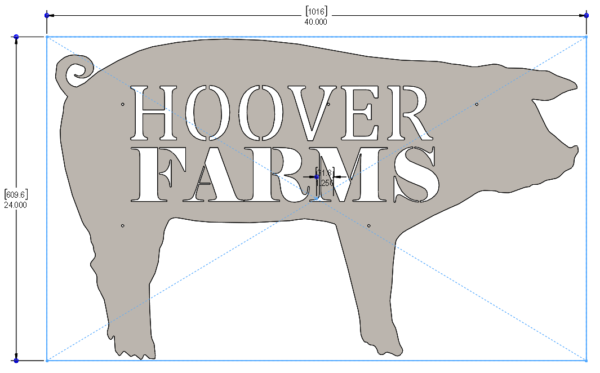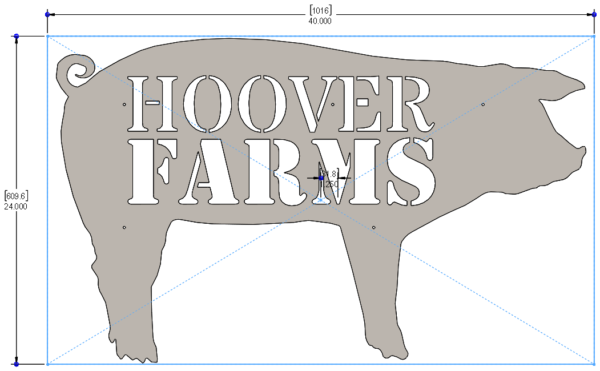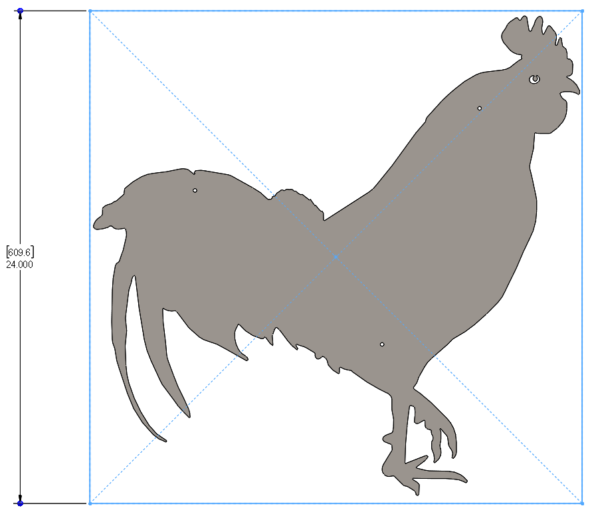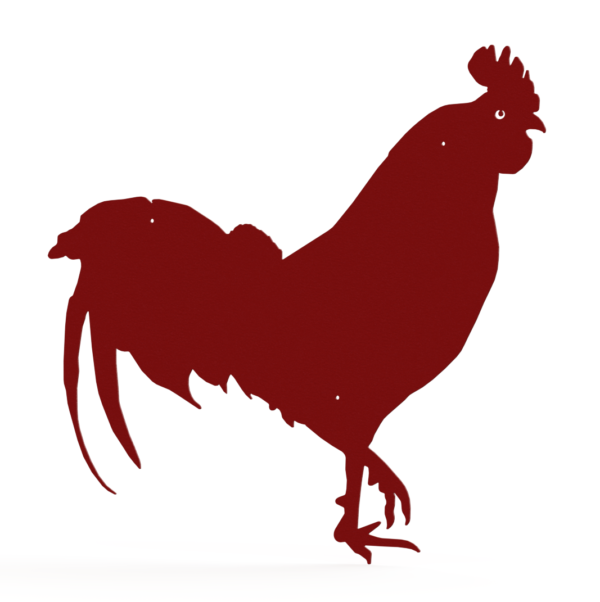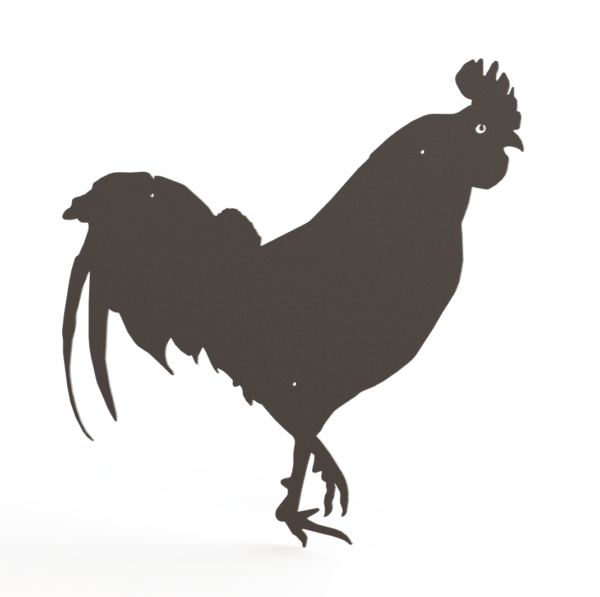 Signs: Farm Equipment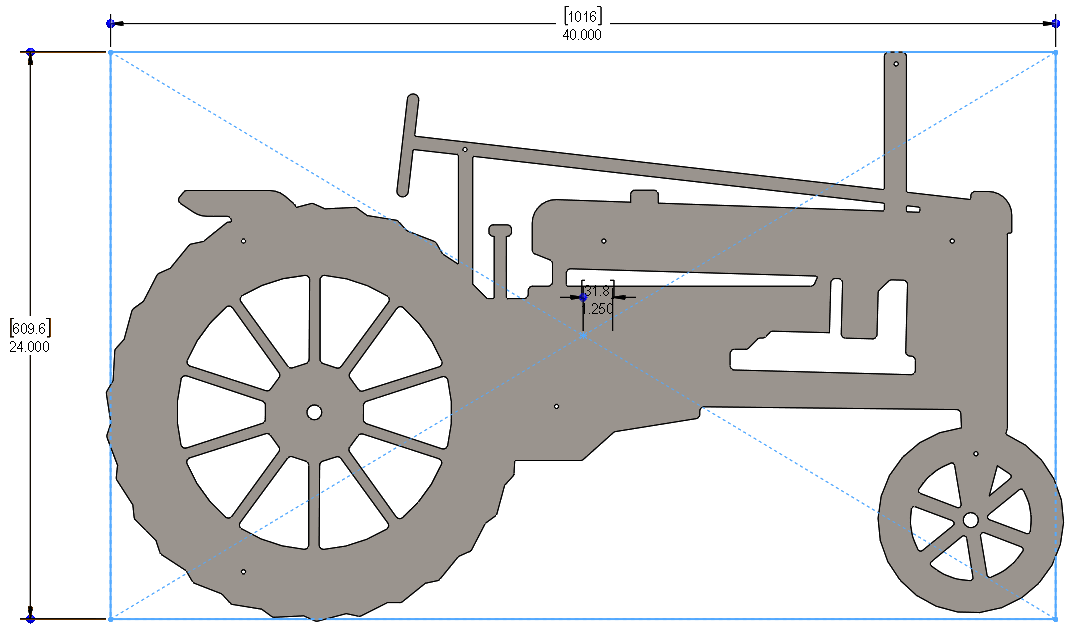 Concepts:
These didn't actually get made.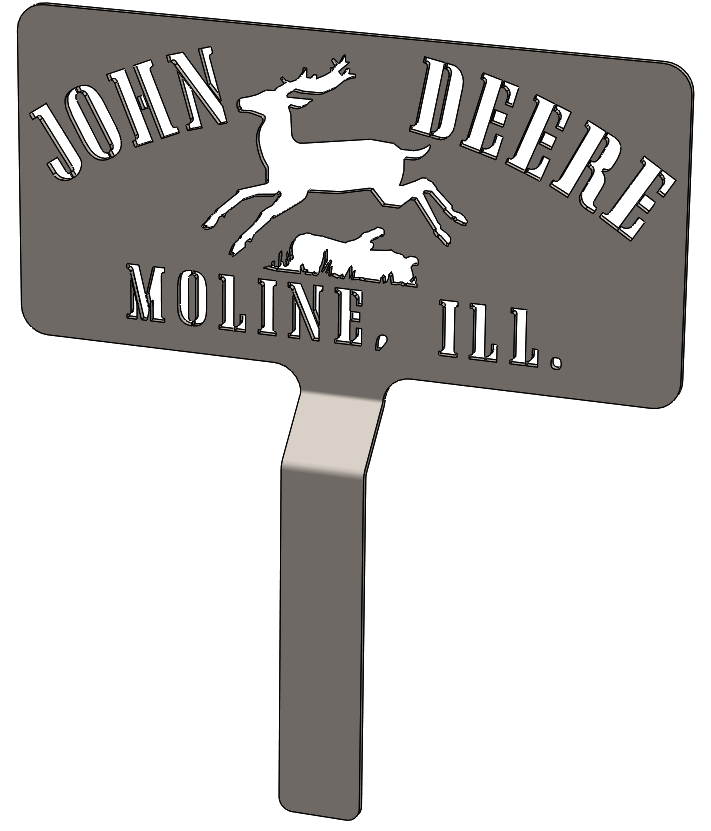 Woodburning Stencil Idea
The idea was created because a person wanted to have a farm-themed room or piece of furniture or wall hanging (can't remember…). Anyway, the idea was to make a steel antique-Deere-logo stencil and use a blowtorch to burn through the negative space to make a singed design on some rough lumber, like a wooden pallet box side.
Since it was just a one-off gift for a coworker for limited use in their home and not for sale, we didn't worry about things like derivative trademarked work product or whatever. And it didn't get made after all, so I'm listing it here as a "concept".
---
  An Aside on [my ignorance of] Trademark Law
I don't appreciate the seemingly labyrinthine trademark and copyright law of the US. How do I find out if an old logo a corporation hasn't used in a while is fair use for derivative works?
If you're an expert and can answer with some understandable rules of thumb about using antique/throwback logos (of entities in or out of business), I'd appreciate the input in comments. So far, I saw this, and it seems psychotic.
---
Old Pickup Truck Emblem Inlays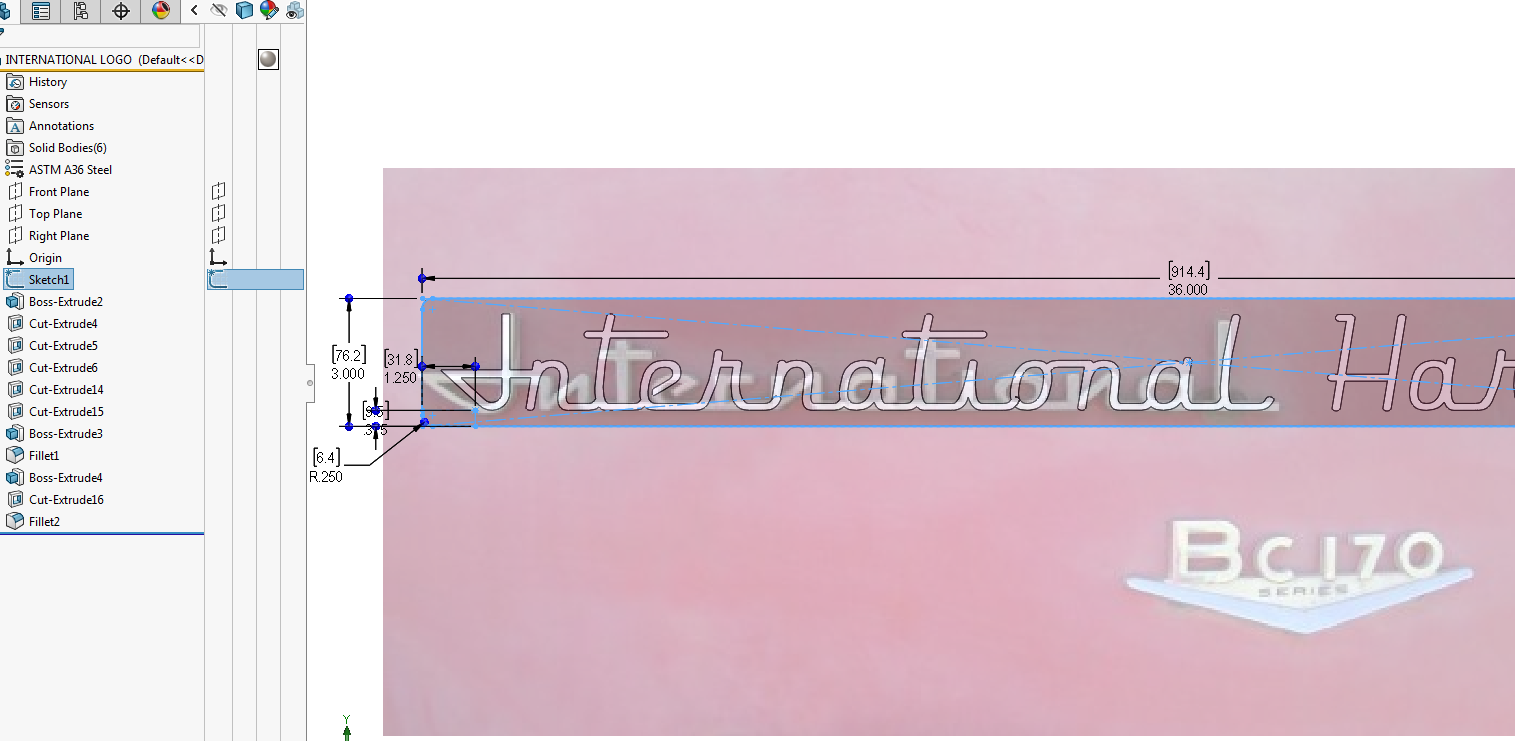 The idea here was: This person likes his old 1970s International Harvester pickup, which he uses around his hobby farm. They literally don't make 'em like this anymore. So to pay tribute to bygone design, he wanted to get the script-y fender or hood ornament emblem lettering lasered out of steel plate and then inlaid into a table top (or something like that).

I looked for a font similar enough but could not find it. The alternative would be just tracing the entire thing, but I think we decided to drop it.
---
Upgrade Your Farm
Be that farm people drive by and say "Oh we should do that!"
If you want some Farm Charms designed for you, either similar to what's above, or with your own namesake or logo on it, or even according to your own sketch of an idea, let me know.
I can make shop prints and files to your approval, and a national or local fabricator can cut and finish the part and send it to you.