Holly loves making cloth dolls, so she made a new business of it. Here's some Internet marketing & branding language decisions made so far for "Holly's Dollies"
Branding Language:
I can claim very little credit for the ideas and final approval here. Holly has a clear vision for how most of her logos, banners or cover images, watermarks, or other Look & Feel elements should appear. She explains her vision, I work up some versions in a graphics program, she'll tell me what changes to make, and we eventually get there.
Font
Primary: Google Fonts: Amatic SC

Secondaries:
a condensed sans serif (like Arial Narrow or Archivo Narrow)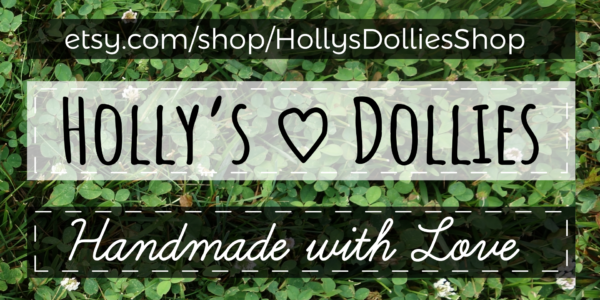 Logo
The logo we currently have is temporary, I think. It's based on a great photograph composition Holly came up with; she took a purple sloth doll and placed it in our lilac bush when it had matching lavender blossoms. If she would've waited a few days, that image wouldn't have worked as the blossoms would be wilted or gone.
I took the photo file, flipped it, rotated it, cropped it square so it will work on social media and other obligatory web registries (as the avatar or logo image). Then in PhotoShop, I magic wanded some copies of the sprigs and leaves to add more depth and interest. I posterized (or some effect–can't remember) and added text overlay.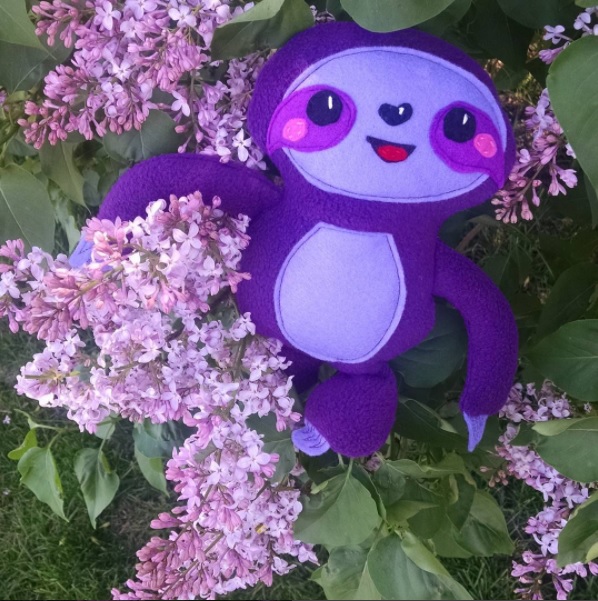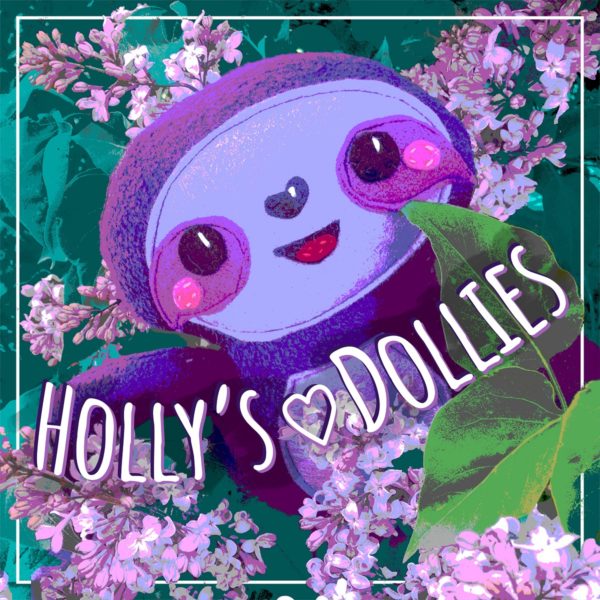 The reason it's temporary is because Holly's formulating new ideas how she wants it to look, with a different color pallette, a watercolor style, and some other changed elements. And for me, I always like logos to be simple enough that a black and white or 2- or 3-tone version is feasible. We'll see…
Tags
Holly designed the tags she wanted to sew into the seam of each doll.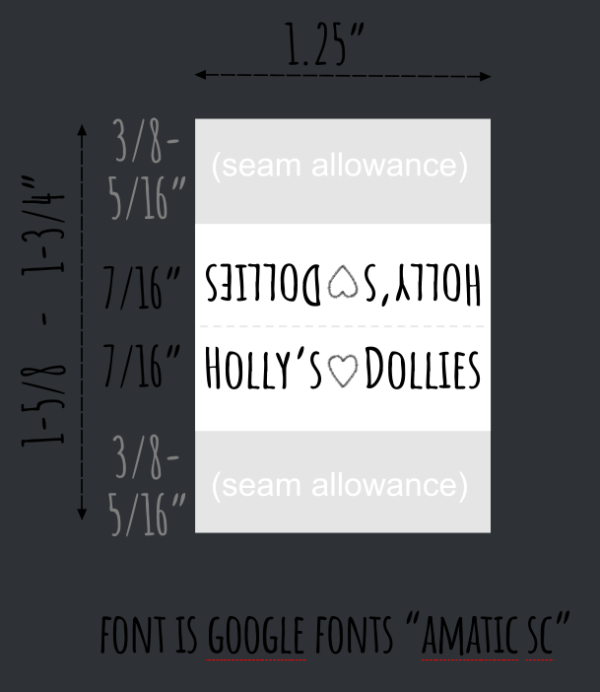 A tag similar to this hangs from each packaged and shipped doll's gift box.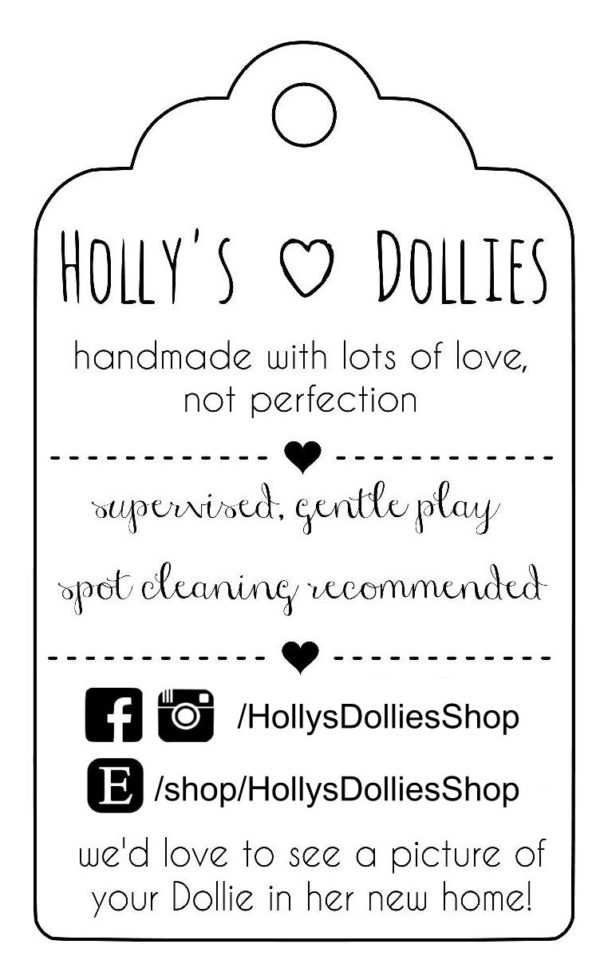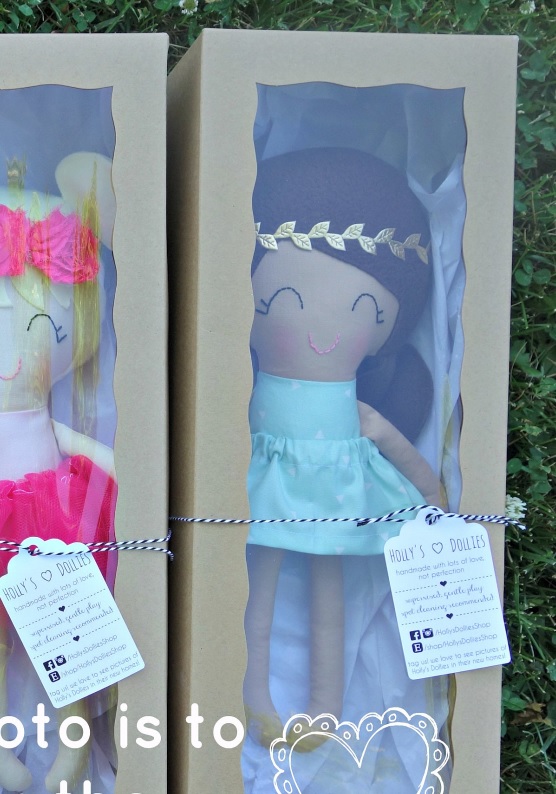 Packaging
Holly found these windowed boxes for bakeries to fill with muffins, but they look great filled with dolls too. She also located cardboard boxes for shipping, large enough to fit the bakery boxes in with padding room.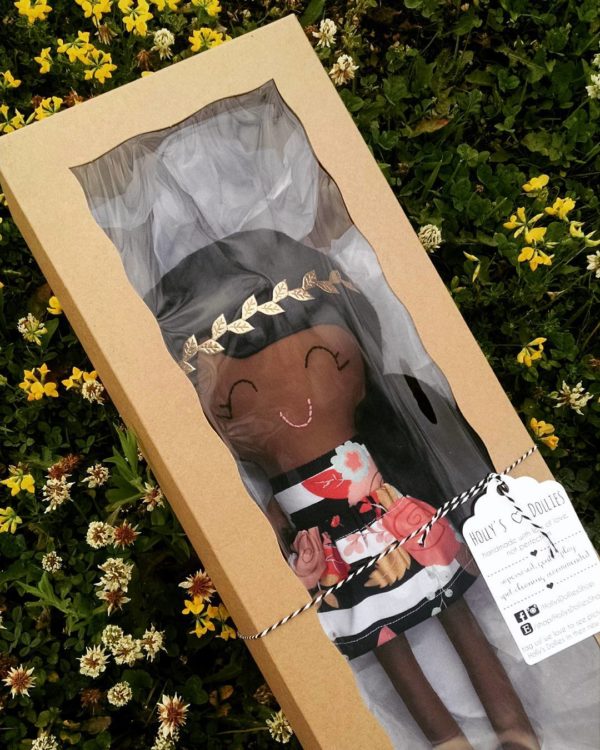 Web Presence & Marketing
Click the topic titles to open them in the accordion panes: 
---
TTFN
Hopefully something here helps you as you're setting up the web presence for your small business, let me know if any questions