Reverse Engineering a Part.
Someone needed a high-performance engine part shortened by 5/8″, so I measured the part with a caliper and sketched it in SolidWorks so I could reduce the height of the piece for it to be produced in a CNC milling machine.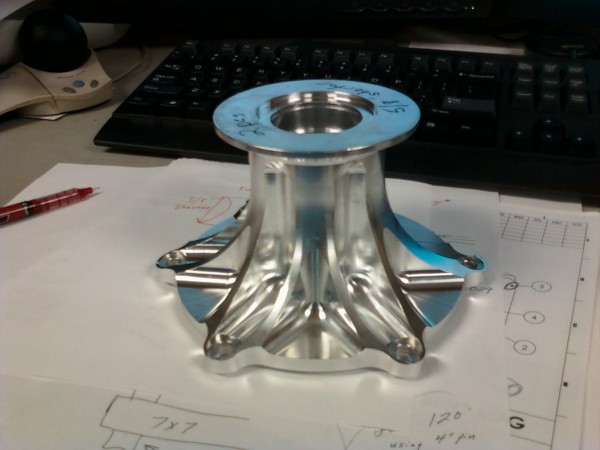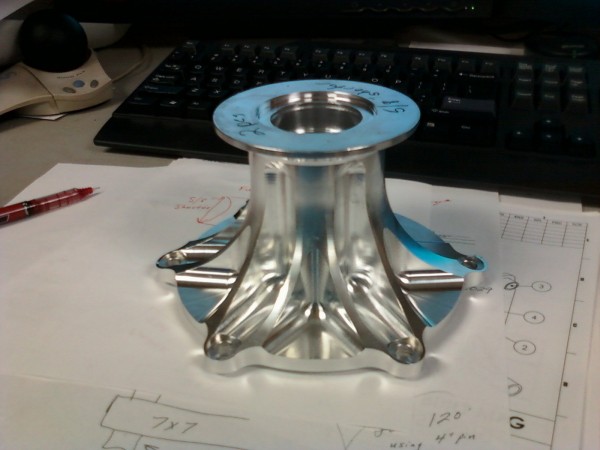 Screenshot Tutorial:
If you're familiar with SolidWorks, you'll be able to get the gist of how I modeled this part from the screen shots. Look on the left-hand side of the screenshot to see which step of the "tree" I'm on. It should go in order from top to bottom. You'll be able to pick up on when I was sketching, when I extruded a solid or a cut, when I inserted a plane or a fillet, etc. If you are working on a project and think this model can help, but you're unclear on a step, comment or email and I'll try to help.