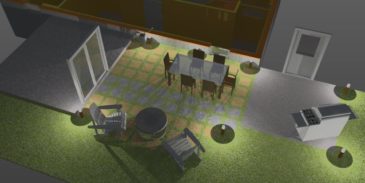 Here's my back yard patio landscaping project design renderings. Updates include: Pavers, lighting, and firepit. Made in SketchUp.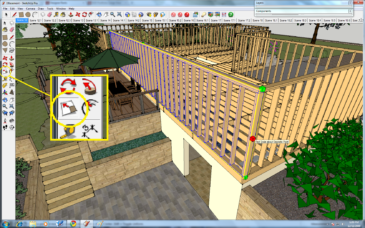 I'm a big fan of the Dynamic Components available in SketchUp. This blog showcases the framing (wall studs, floor joists) version of these components.
I decided to create my basement remodel vision in virtual space using the SketchUp 3D CAD program to help crystallize my ideas.