Some ideas for a small drain cover that fits a standard PVC fitting, and a design failure that burnt up in the plate laser.
The task was to redesign drain covers so they didn't look like this: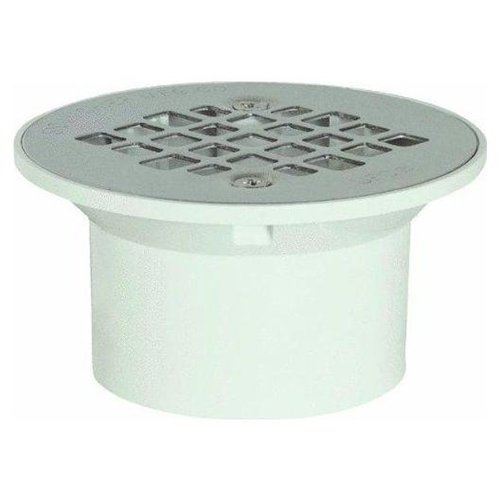 I named this one "Safari", as it looks like "tusks and tiger stripes" to me.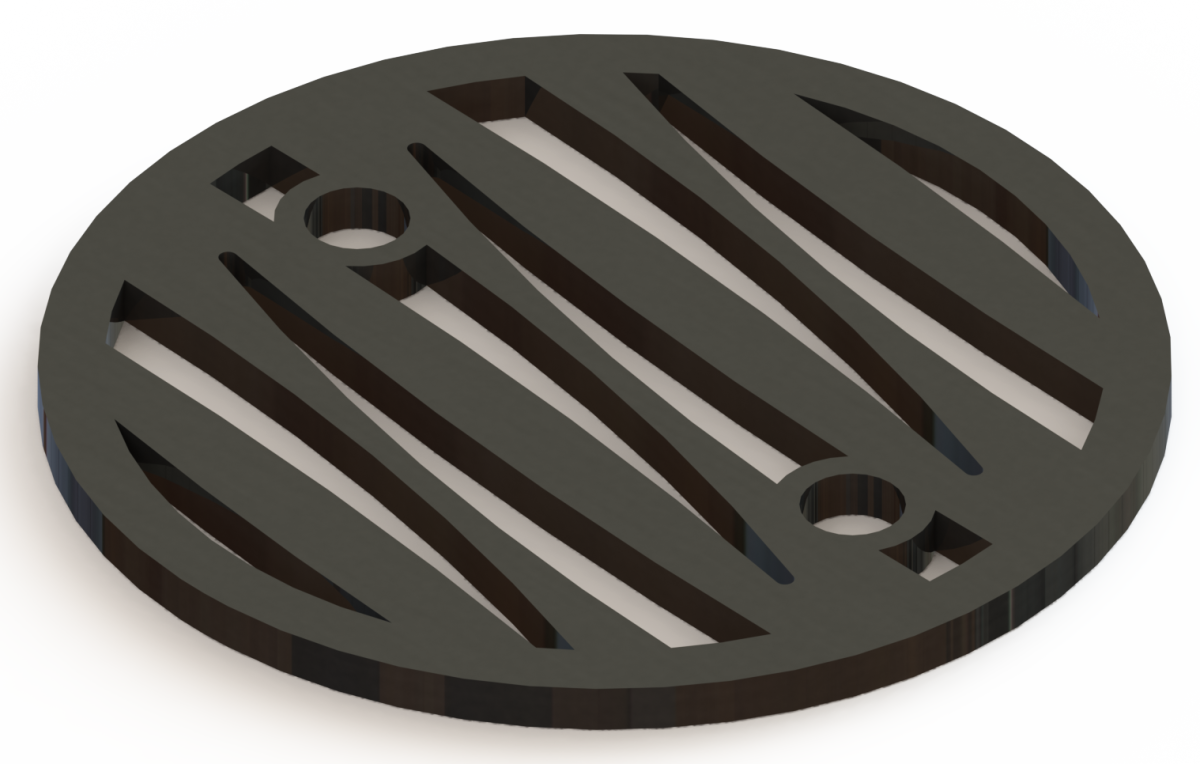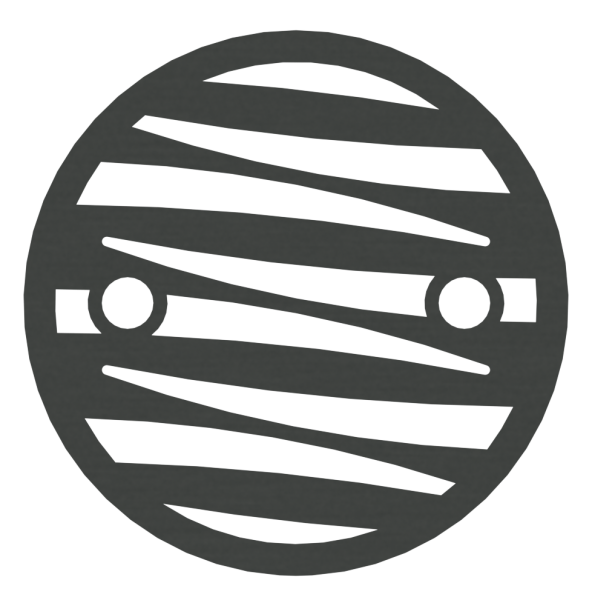 Just in case it's not completely obvious, this one reminds me of nice decking and deck chairs, like on a well-done boardwalk. And that's a visual that usually brings good memories of various vacations, so why shouldn't "Deck Chairs" be good branding?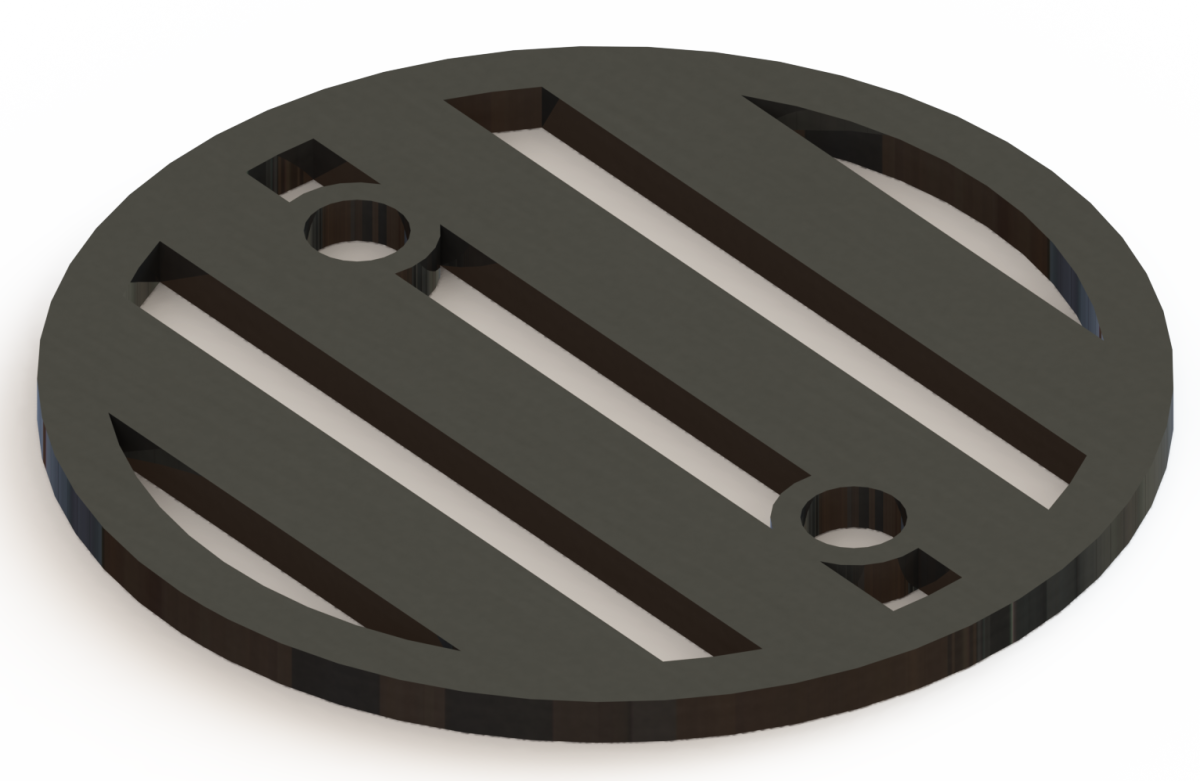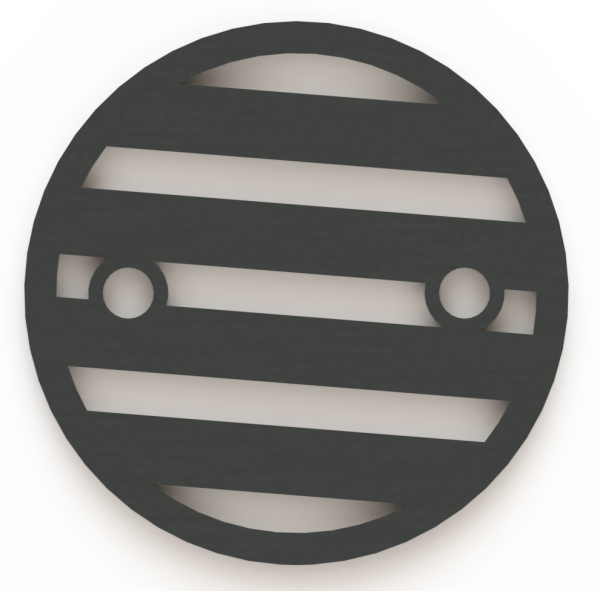 "Smiley"? I suppose it also kinda looks like the AT&T logo, but that's no fun. Not sure if this smiley looking drain cover would look menacing or positively anthropomorphic with some Phillips-head screws for "eyes" through the bolt-holes, but we didn't end up making it to find out.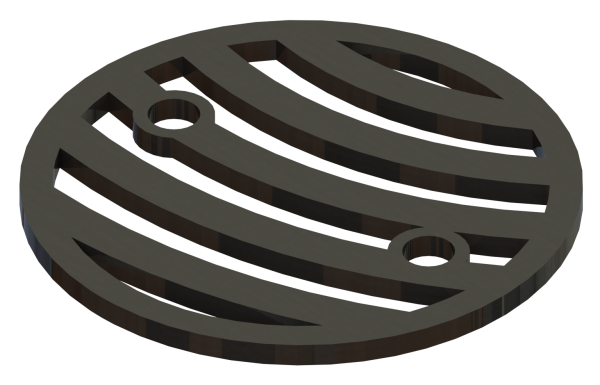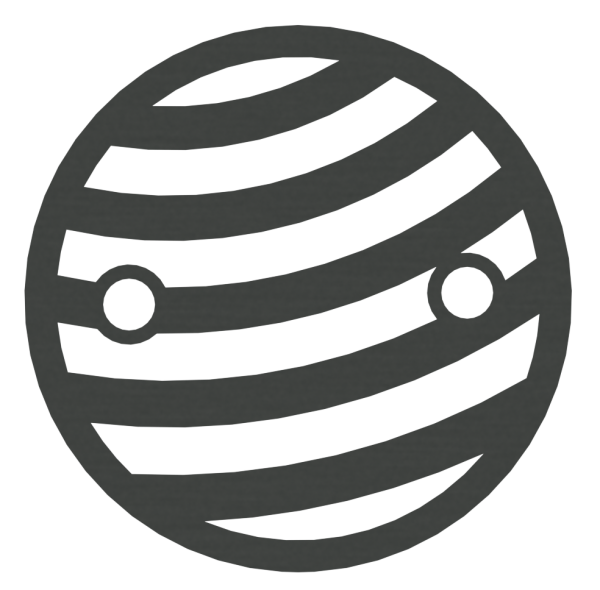 Hey, wanna see what caught my eye when I Googled how to spell "Anthropomorphic"?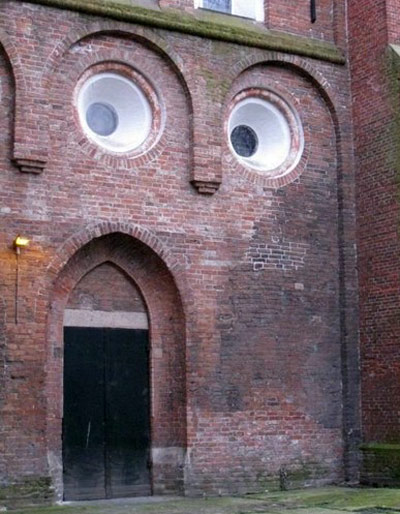 I didn't know what to make of this one. This was the first one I drew-up of the series, and I often start the Design Ball rolling by just making geometric patterns (yes, I know they're all "geometric patterns", but you know what I mean). So anyway, it looks like a steel wheel; what has steel wheels? Trains.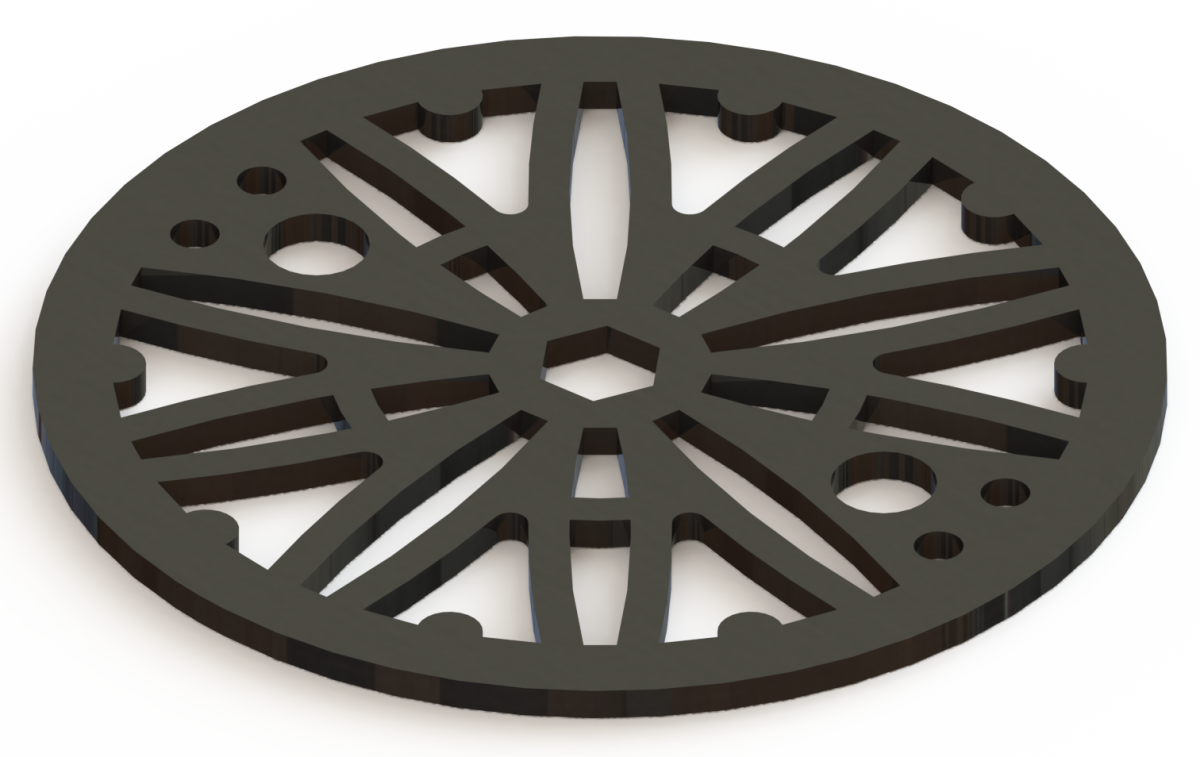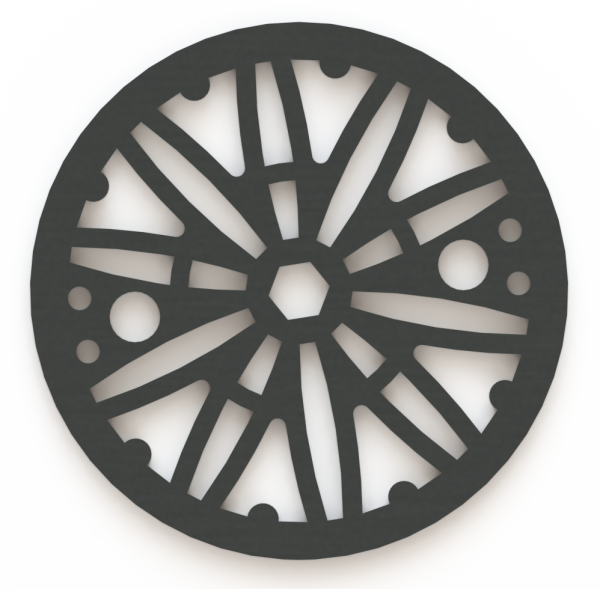 "B" is significant to the person I designed this for. I downloaded a really excellent font (which is on a different computer far from me at this time so I can't tell you the name of it) and it has a lot of Olde English calligraphy versions to choose from. I used it as the basis of this design, but then had to add support structure, so I tried to make the structure look like stained-glass leading.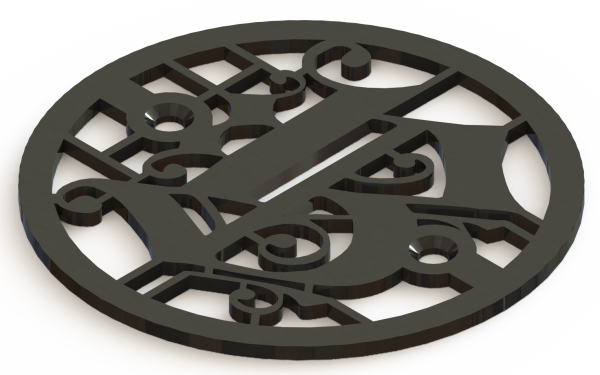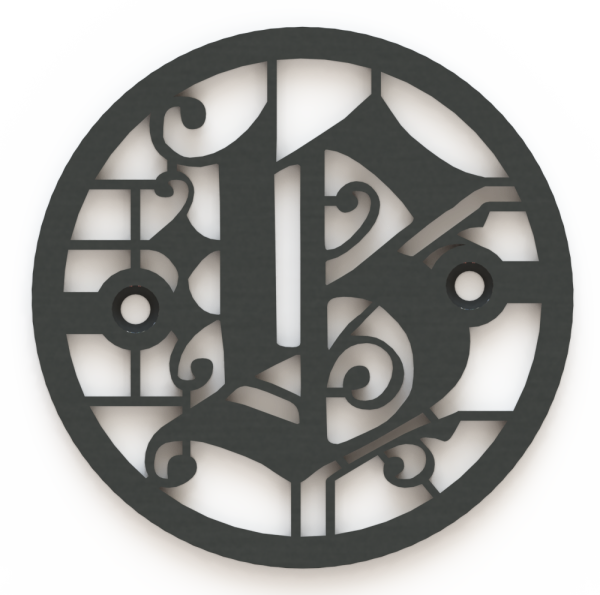 Only difference here is some extra cutouts in the B.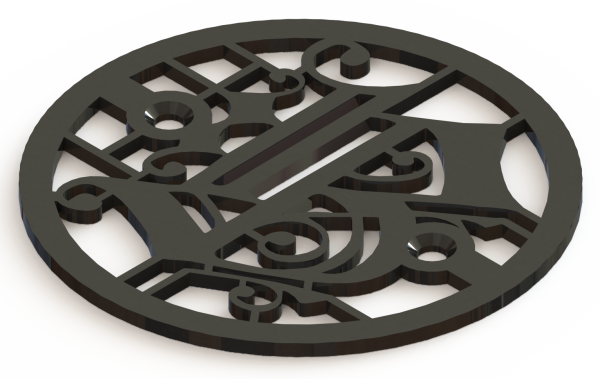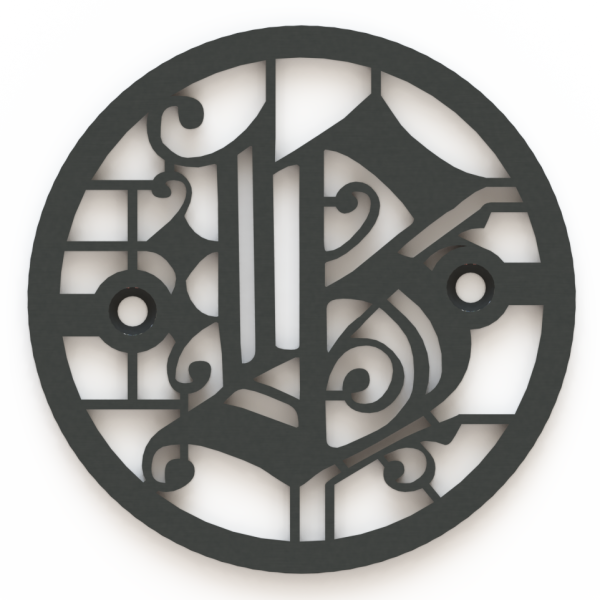 Well, I made the design too thin in several places and the laser burnt it up. I knew I was pushing it, but decided to try it anyway. It's surprising to me how some designs that you don't think will work on the plate laser end up cutting just fine, but others don't. I'm told it has to do with whether or not the cut is a straight line or an arc, arcs not faring as well.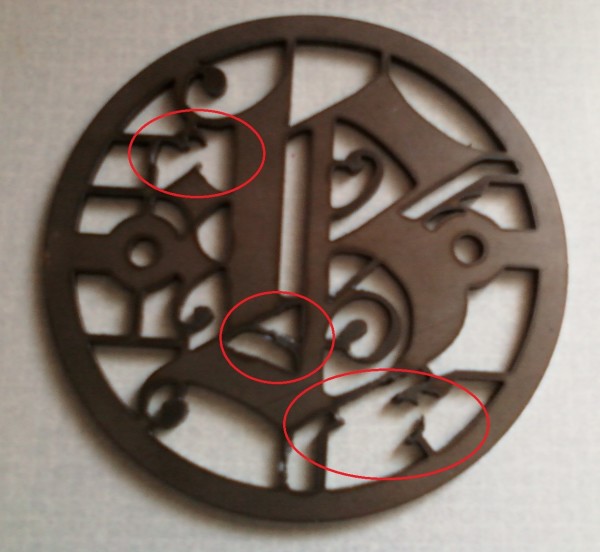 Here's a more beefed up version with thicker lines, which I actually like better; so thanks, Laser.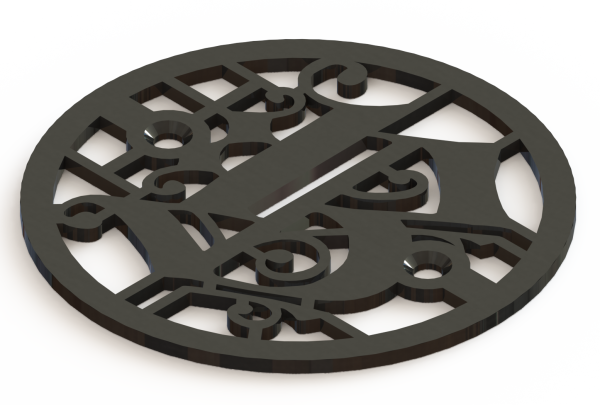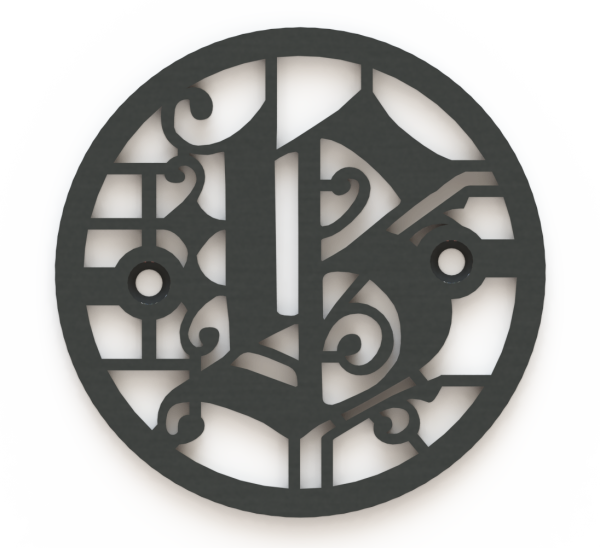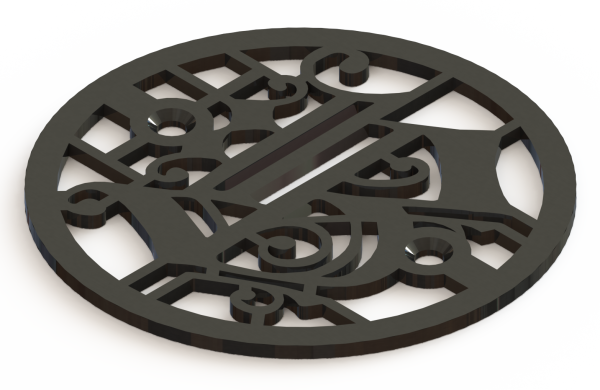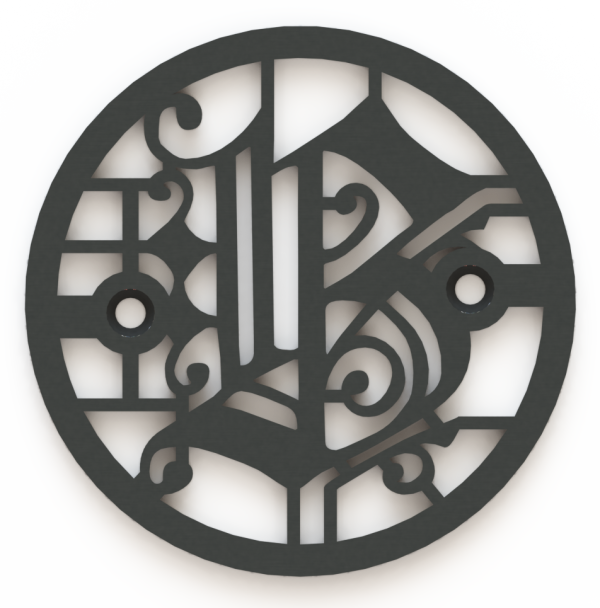 These need to be counter-bored around the thru-holes for the fasteners, at least if the same screws that come with the PVC drain fitting they cover are to be used, since they're pan head screws.