I use my Home Theater Personal Computer on a near daily basis.  Here's a copy/paste of a brochure I made for a custom HTPC I was building last summer.  Of course, computer components change so rapidly, that this brochure is dated, but I hope this is interesting for someone.
If you've never heard of "HTPC," and you somehow stumbled upon this post because you like Home Theater stuff, then comment on what you'd like to know more about, and I can answer with another post or email.
---

An ultra-quiet, powerful PC for your home entertainment center.
I've built many Home Theater Personal Computers over the last several years, and I know what works and what doesn't.
This HTPC comes with RF (radio frequency) remote and keyboard made specifically for "Media Center" PCs.  These are great for when you would rather lay on the couch and enjoy your leisure than sit at a desk.  The keyboard has a mouse trackball and other buttons on the front of it so you can easily navigate the internet from the comfort of a recliner, or just use the remote, which also has a track ball and mouse buttons if you don't need to type.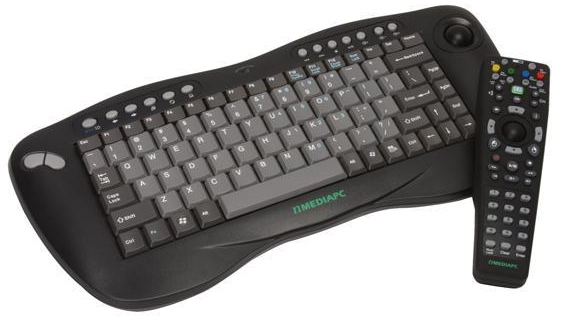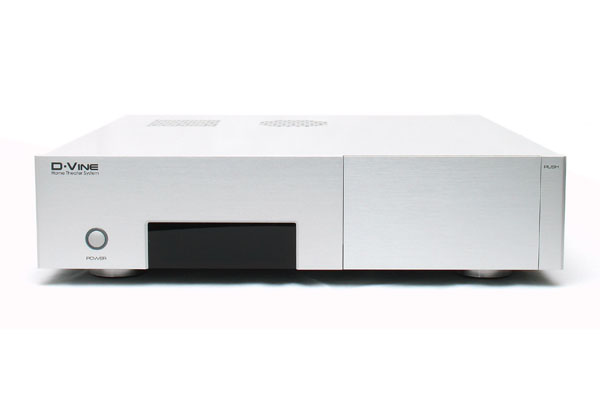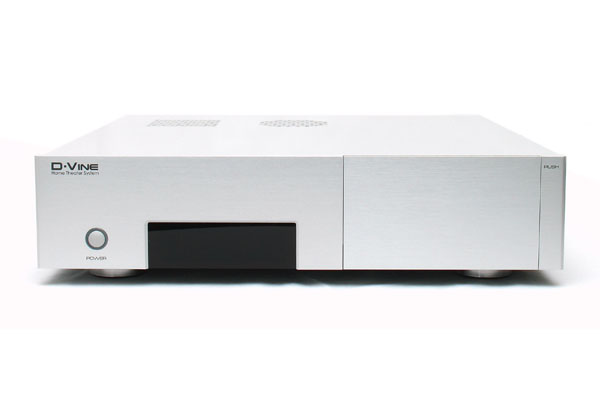 At this pricepoint, I offer 2 styles of cases.  They are of high quality steel and aluminum construction, and come in either silver (pictured) or black.  An oil dampened action lets the front cover open when pushed on, which hides the DVD tray and front audio/USB/Firewire jacks (great for copying movies from your digital camcorder to your HTPC, and then burning to DVD).
The front display is a 16×2 digit Vacuum Flourescent Display, pictured below.  The display can be customized depending on what software is installed to drive it.  The display also has an invisible infrared eye in case you want to use an IR remote control.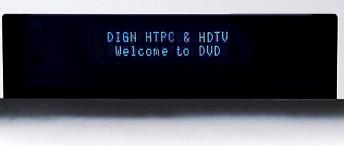 This unit has enough graphics power to push HD televisions, including 1080p resolution, at least up to 65" (which is the largest I've used it with).  If you would like your HTPC to double as a game console to play graphics intensive games like "Crysis" or "World of Warcraft" on highest settings, I would suggest you purchase an add-on low profile video card ($125) and wireless controllers ($45 each).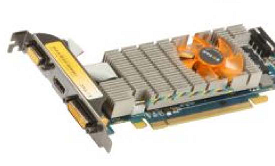 This video card has a 256MB bus, 512MB of DDR3 memory, and is Low Profile Ready.  I find cards with a lot of power, bus width, G-DDR3 (or faster) memory, and most importantly: the card must be cool and quiet.  Video cards must be quiet and cool, so they don't heat up the rest of the case which causes other fans to work harder and become noisier.
Consider adding a video card only if you watch a lot of BluRay videos on a large HDTV; record HD home videos, process/transcode and burn to DVD; play graphics intensive video games; or design by CAD/ use Graphic Design programs like Adobe CS4.  Otherwise, the "On Board" Radeon 3300 graphics processor coupled with the 2.7GHz dual core CPU should fulfill all other visual needs.
I've used ASRock or MSI motherboards in my HTPC builds for 2 years now.  They offer reliability and more features per dollar than other manufacturers, in my experience.
The Gigabit LAN port allows you to stream HD video, music, and other large files faster than 100Mb/s LAN ports commonly provided with today's computer hardware.  This enables you to connect your HTPC to a Gigabit Router and network with other computers in your home, if desired, and helps to ensure that your internet and router/network connections aren't the tightest "bottleneck" in your home computer system(s).
Alternatively, you can set up 1 efficient and low powered "server" computer in your home to back up all other computer's files, and store all of your videos, movies, music, documents, pictures, etc… in one place that all the other computers can access quickly through Ethernet connections (or even wirelessly, if desired).  I can answer questions on setting up small home "servers" to have one centralized location to back up and store files from your other home computers, or even stream info back and forth over the internet from your work computer to your home computer.
This HTPC has a dual core 2.7GHz CPU chip, with a "whisper quiet" cooling fan (rated 17 decibels, which is nearly inaudible to most people).  This advanced and powerful CPU has the power to assist the graphics processor with playing back seamless HD video, but is efficient enough to run at only 65 watts, which helps keep temperatures down and fans quiet… and it's a little friendlier on your electricity bill.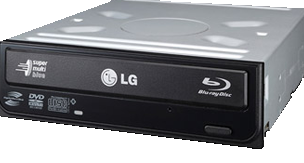 In this unit includes a Blu-ray/HD-DVD player and Blu-ray burner.  It also will play and burn standard DVDs and CDs.  If you would like a Blu-ray player only (doesn't burn Blu-ray DVDs), or a standard DVD burner/player, the price of the unit would be reduced.
If you have a High Definition TV, I suggest you at least get a Blu-ray player, as Netflix and Blockbuster have joined the movement toward by offering a large assortment of Blu-ray titles, and eventually Blu-ray will become the standard DVD format.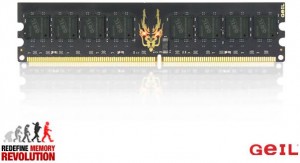 Other Components:
Memory: This HTPC has 4 gigabytes of high quality RAM (2 x 2Gb modules), with 800MHz speed.  The RAM modules I choose sometimes differ from build to build, but are always one of the parts specifically suggested by the motherboard manufacturer.
Hard Disks: This HTPC has two (2) 500 Gigabyte Western Digital Caviar Black hard disk drives.  It's important to have high quality drives in a Media Center HTPC because using it as a DVR to constantly record television, and playing a lot of large files (music, home videos, etc…)  will put hard drives through their paces.  WD Caviar Black disks have 2 processors for increased speed, 32 Mbs of cache, and they have one of the most robust spindles in the hard disk world, securing the platters at both the top and bottom of the drive.  Most PCs do not have disks of this quality in them, and I've noticed the difference in speed and reliability since I started building with Caviar Black drives.
The reason for having 2 disks in the computer is for an automatic backup.  After you've gone to the trouble to move all your music, video, movie, and photo files to the HTPC, it's important to back them up.  Windows can be set up to automatically back up on a weekly basis.  If you already back up your computers through a network to another central location, then you would not need 2 drives.
If you would like to increase disk drive space to two 1 terabyte disks (doubling the space), it is $160 extra.  Adding any more disk space (up to 4 terabytes) would depend on current market price the disks.
Power Supply: The power supply for this HTPC is a Corsair 400watt single rail, 80%+ efficiency unit.  These are known for their exceptional quality, durability, and quiet performance.  Single rail units are preferred as they don't split the wattage across multiple rails, possibly yielding less power per device than needed.  80%+ efficiency helps to keep temperatures down, important when an HTPC is placed into a cramped shelving unit.
Tuner Card: A Hauppauge 2250 low profile dual tuner card is included with the HTPC.  Hauppauge is a leader in Tuner Card manufacturing, and after having tried several brands and makes of these cards, Hauppauge is the one that has provided the highest quality signal and reliability.
This card can be used to tune in High Def (Clear QAM) antenna signals, analog cable signals, and digital cable boxes and/or Dish Network/DirecTV boxes can be plugged into it (including the HighDef versions), providing the ability to use your HTPC as a Digital Video Recorder (DVR), so you can set up schedules to record your favorite shows, just like any other DVR (TiVo, DirecTV, Dish, etc…)  You can also record 2 shows on 2 different channels at the same time, and even watch a previously recorded show while those 2 shows are recording.

Hauppauge 2250 with additional A/V in ports shown above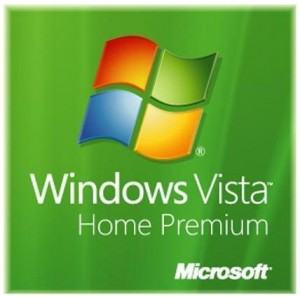 This HTPC is pre-loaded with Windows Vista Home Premium, which includes the Windows Media Center functionality.
This copy (for a limited time) also includes a manufacturer provided coupon for a FREE upgrade to Windows 7 when it is released in the fall of 2009.
Windows Media Center:
Windows Media Center ties it all together.  This is the "Hub" of the Home Theater Personal Computer.  It allows the user to easily flip through intuitive menus with a remote control.
For an interactive demo of Media Center, click or copy + paste this link into your browser:
http://www.microsoft.com/windows/products/winfamily/mediacenter/demos/windowsmediacenterdemo/default.html
For the WMC Homepage, go to the following link:

http://www.microsoft.com/windows/windows-media-center/tv-windows-vista.aspx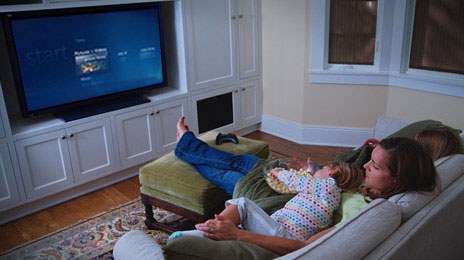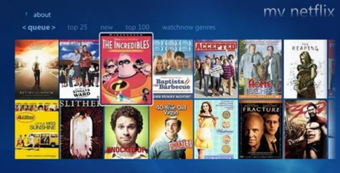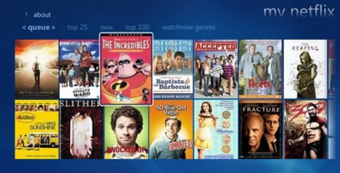 Shop Around: If you like the idea of buying a Home Theater PC, but you're wondering if my custom builds are a good value, please feel free to shop around.  I'll even provide some links to other HTPC builders' websites (see below).
---
Cannon PC – $2,083.00
http://www.cannonpc.com/productcart/pc/viewPrd.asp?idproduct=74
Go to "Customize" to upgrade the components to a more appropriate "apples to apples" comparison.

Okoro Media – $2,205.00
http://www.okoromedia.com/model.asp?model=LX100
Go to "Customize" to upgrade the components to a more appropriate "apples to apples" comparison.
---
Installation:
If you're in Central Iowa (if you're close, some exceptions made) I can come to your home and install the HTPC, including connection to your TV & other devices (like digital cable/dish box), connection to your internet/router, set up of Media Center (including channel scans), and some education to make sure you're comfortable with the remote control and other functions.  I charge between $150 and $250 for this service, depending on your proximity and complexity of set up.  I have not seen any online HTPC sellers that offer in-home setup.
Otherwise, I can just ship the HTPC to you, which is $40, and I can answer questions you may have via phone or email.  This option is recommended for those who consider themselves relatively "tech savvy".
In both cases, I require payment before shipping or delivery through PayPal.  Custom HTPCs usually take me between 1 and 2 weeks to assemble and test before delivering or shipping.  I will need to communicate with you throughout the assembling of your HTPC about your current television and subscription details (dish/cable + what sort of connections used, i.e.: HDMI, DVI, Component, etc…)