Preparing the Graphics for Printing
I saved this image as a jpg and then opened up a Word document and inserted the image into it. Why? Because I was going to fit this to a standard "Letter" size piece of paper to print on our home printer. I reduced the margins as much as possible, and then made the image as large as possible (still fitting to the page), then Save As>pdf. I like the pdf format because you don't have to own MS Office to use it. If you want this pdf (for some strange reason) download it here, and download the text here.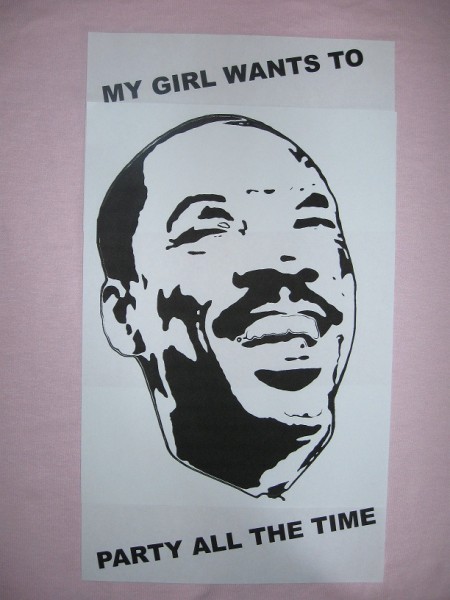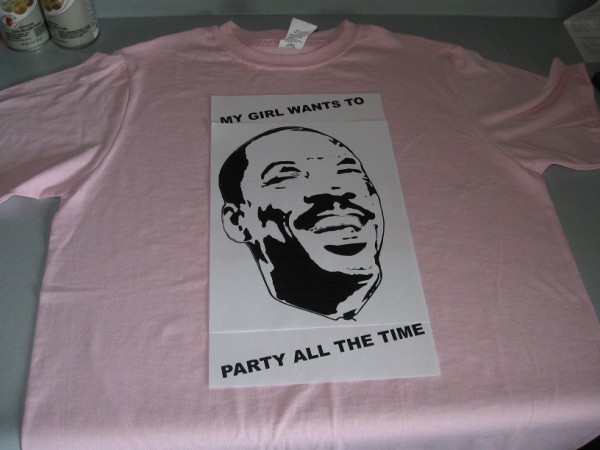 Tracing, Cutting out, and Ironing On the Stencil
Next step is to trace the design onto Freezer Paper to cut out a stencil (using an Xacto Knife).