♦ Curved (Rolled Sheet Steel) Decorative Balcony Designs that Mimic Wrought Iron Fabrication
---
Balcony: An Origin Story
I was asked to design a set of balconies to match 2 different french door openings on 2 different landings for a residence.
This was planned to be just a set of 2 balconies for a residence, so they were fabricated from steel for convenience of materials on hand.
The balconies are very similar, just different widths on the deck subweldments, which drives several other changes in miter angles, front rail curve radii, and corresponding changes to the size of decorative faux wrought iron inserts to make up the differences.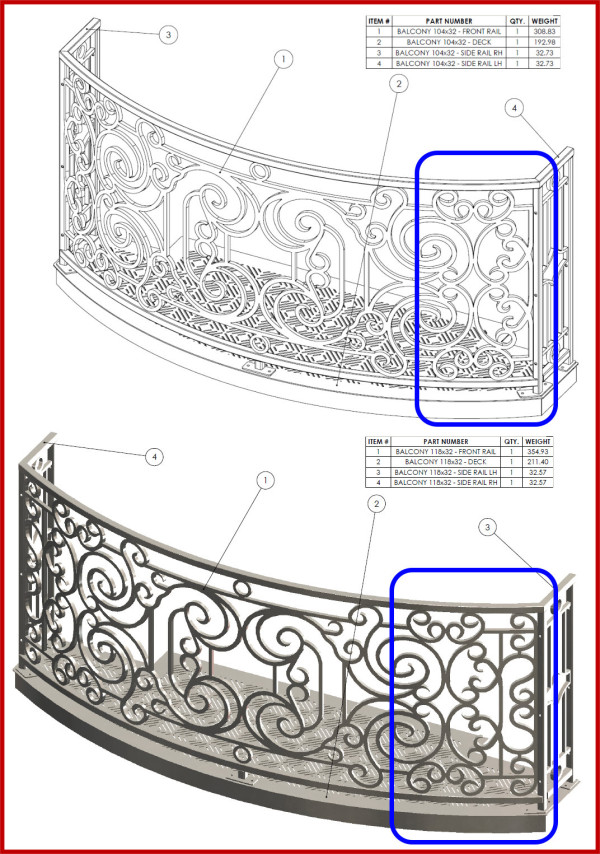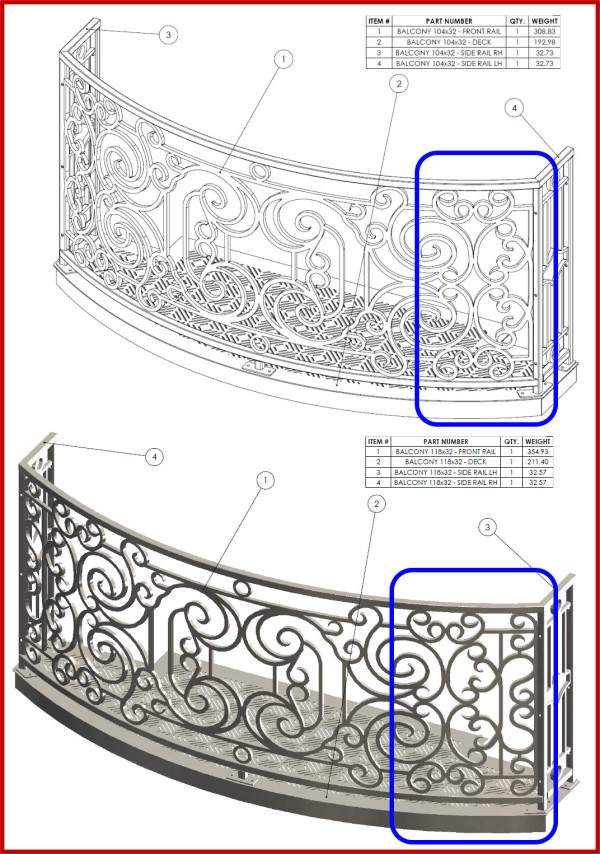 A Picture is Worth a Thousand Sketch Entities
I was given this image as an example of what was wanted for style.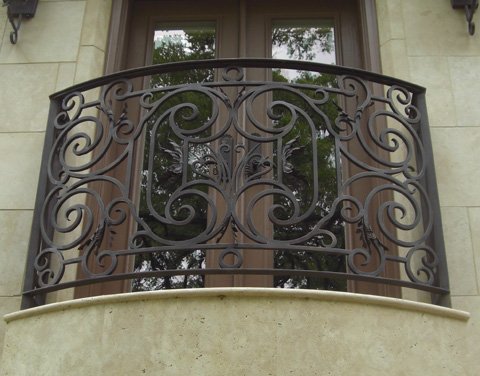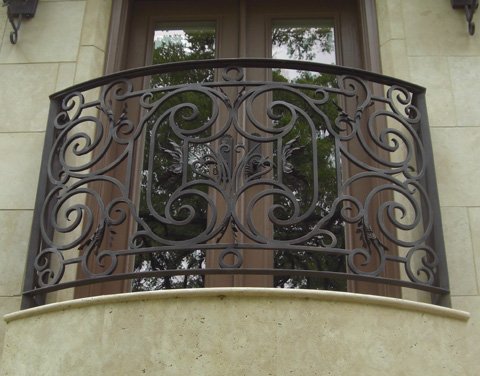 You can see in this image that it's a "Juliet Balcony", usually meaning it's merely for window or door decoration, and not an actual deck for standing on (because it doesn't have a deck, or its deck doesn't have enough room for feet).
This one has various acanthus leaves that weren't included in my design, although I like the way they look. I assumed both that we'd leave out the stuff we're not experts on, and those involved in fabrication of this project are not blacksmiths.

After typing it out, I regret not sourcing them before, I suppose the leaves could be ordered from somewhere and welded on…

You'll notice some smaller scrolled heart-shaped pieces in the center that I call the "medallion". We did something different and more personalized here.
Drawing Print
---