Have a Lenovo ThinkStation Desktop P500, P700, or P900 with an M.2 SSD drive?
Having trouble getting Windows 7 (or other OS) to install as boot drive?
I'll walk you through updating the BIOS and reinstalling the OS, which solved my problem.
---
See End of Post for Review of Lenovo ThinkStation P500 as 3D CAD Workstation, and Details on How I Configured the Machine
---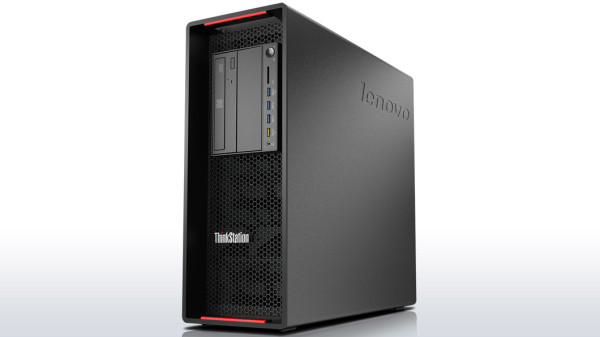 Nature of this Problem: PCIe SSD Not Factory Installed as Boot Drive (or) A Minor BIOS Change Makes Computer Unable To Find Boot Drive
I recently got a new 3D CAD workstation desktop, a Lenovo P500 ThinkStation. I ordered an option that I've never used before, a 250GB M.2 SSD card. It interfaces with a "Flex Adapter" riser board plugged into a PCI express 4x lane slot. (Well, I found out it's not JUST a PCIe x4 slot, it's a "FLEX CONNECTOR," and also can handle USB signals or something – more on that in the last section). This was to be set up as my boot drive, with Windows 7 x64 as the operating system ("downgrade rights" from Windows 8.1 Pro).
Well, I'm not sure what all happened with the ordering of this configuration through our IT dept., but apparently this step didn't happen at the factory. So we had to get the M.2 SSD going and install Win7 on it as the boot drive. This turned out to be an odyssey of mythical proportions. And I'm not going to get into most of the stuff that happened (I'll just say there were no Sirens to speak of).
Zooming in to show the PCIe "FLEX ADAPTER" mezzanine board with a M.2 PCIe SSD installed (the other M.2 SSD slot next to it is for SATA type M.2 SSD cards)