Blast From the Past
I found these 2 brochures from the 50s or 60s (not sure of dates, but you can tell their period from the heavy use of sans-serif fonts, and mid-century kitchen and home designs).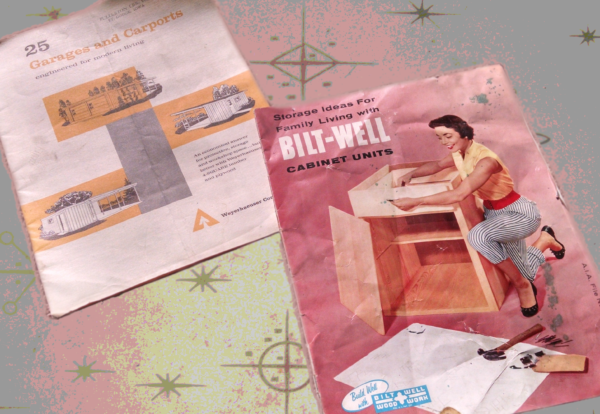 Say! Shouldn't You Park Your Edsel in a Nice, New CARPORT?
Enjoy these pages from a Weyerhaeuser garage and carport promotional brochure, which apparently aimed to sell more of its core business lumber products by providing building plans. With visually stimulating renderings of sample structures in light gray and mustard motif, I'm surprised there's a forest left in North America. 25 Garages and Carports: engineered for modern living.
Next Page: WELCOME! To the Kitchen Of The FUTURE!